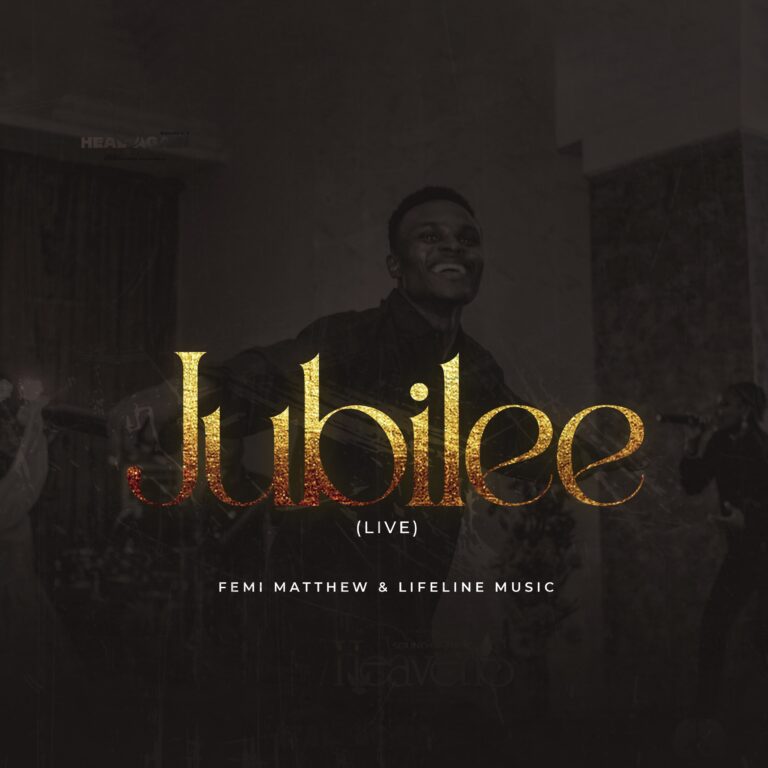 Nigeria Gospel singer FEMI MATTHEW  release a song titled JUBILEE featuring LIFELINE MUSIC
Femi Matthew and Lifeline Music have immersed themselves in this sound and bring it as a gift to the earth.
Their first single "Jubilee" is an offshoot of their debut album, SOUND OF THE HEAVENS which was recorded at 'Heal Again '22 Live Concert'. They are prophetic songs for the season we're in as a nation, for the body of Christ and for persons who believe it for themselves.
Watch Video. Stream and Download Mp3:
Stream and Download Mp3:
Intro
Verse:
Jubilee! Jubilee!
Jubilee has come
Oh 3x
Jubilee! Jubilee!
Jubilee has come
Chorus:
We are tabernacles
Tabernacles
Tabernacles of Adonai
Sound of the heavens 2x
Jubilee has come
Interlude…
Verse:
Jubilee! Jubilee!
Jubilee has come
Oh 3x
Jubilee! Jubilee!
Jubilee has come
Chorus:
We are tabernacles
Tabernacles
Tabernacles of Adonai
Sound of the heavens 2x
Jubilee has come
Bridge:
Jubilee 2x
Times of refreshing, Jubilee
Jubilee 2x
The harvest is ready, Jubilee
Oh 2x
Jubilee 2x
The reign of His sons is Jubilee
Jubilee 2x
The sound of the heavens , Jubilee
Jubilee 2x
Times of refreshing, Jubilee
Jubilee 2x
The harvest is ready, Jubilee
Oh 2x
Jubilee 2x
The reign of His sons is Jubilee
Jubilee 2x
The sound of the heavens
Chorus:
We are tabernacles
Tabernacles
Tabernacles of Adonai
Sound of the heavens 2x
Jubilee has come