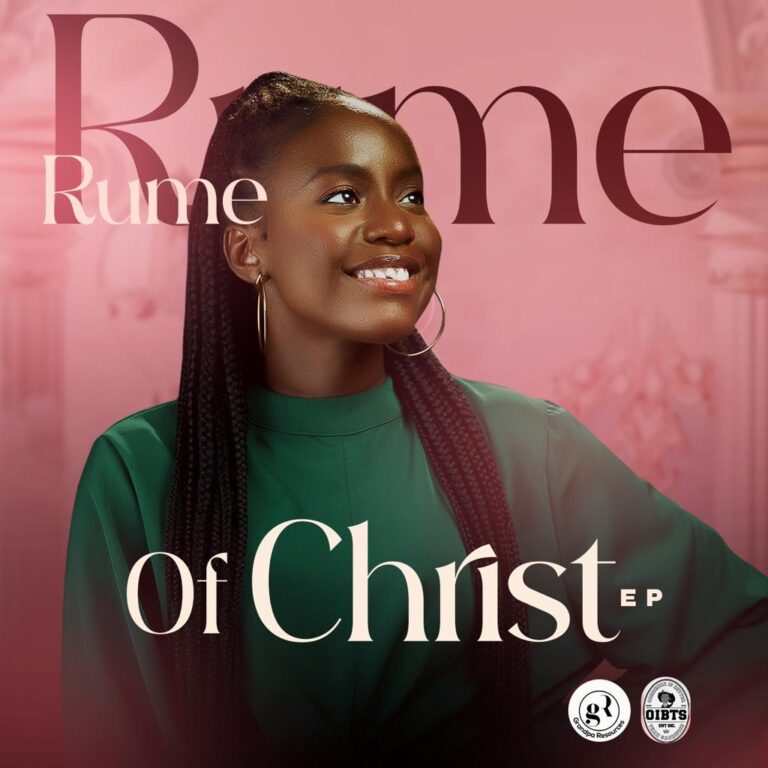 Gospel Artist Rume returns with her debut EP, Of Christ, after releasing her first single, Faithful, earlier this month.
Rume is thrilled to share this EP with the world. She indicated the following about the EP:
Of Christ, EP contains songs that have themes centred on Christ. The songs are timely for Believers in the world right now as they remind us to focus on Christ, the author and finisher of our faith.
The first song, Faithful, speaks about the believer's joy regardless of their situations because God is always faithful and good to us. Hence, we can tell others about how Faithful and Constant the God we serve is!
Thy Will Be Done speaks about God's plan for Jesus to die for us so that we can have eternal life. It is also a prayer that more than our ambitions, hopes and dreams, God's will is above ours and must be fulfilled in our lives.
Turn Your Eyes Upon Jesus is a fantastic classic that reminds us to shift our focus to who matters: Jesus. Life will keep happening, but as long as we look to Jesus, we can rest in the knowledge that He is in control.
Fill This House speaks about the Believer needing and enjoying the presence of God. It suggests our surrender to God as living sacrifices and our promise to place Him in the center of the life he has given us.
Collaborating with renowned Music director Emmanuel Awipi and record label boss and songwriter Mama Tee, Rume hopes this EP will encourage people during the trials and tribulations the world is facing and seeks to remind people to continue to hold on to Jesus.
Stream and Download Mp3: