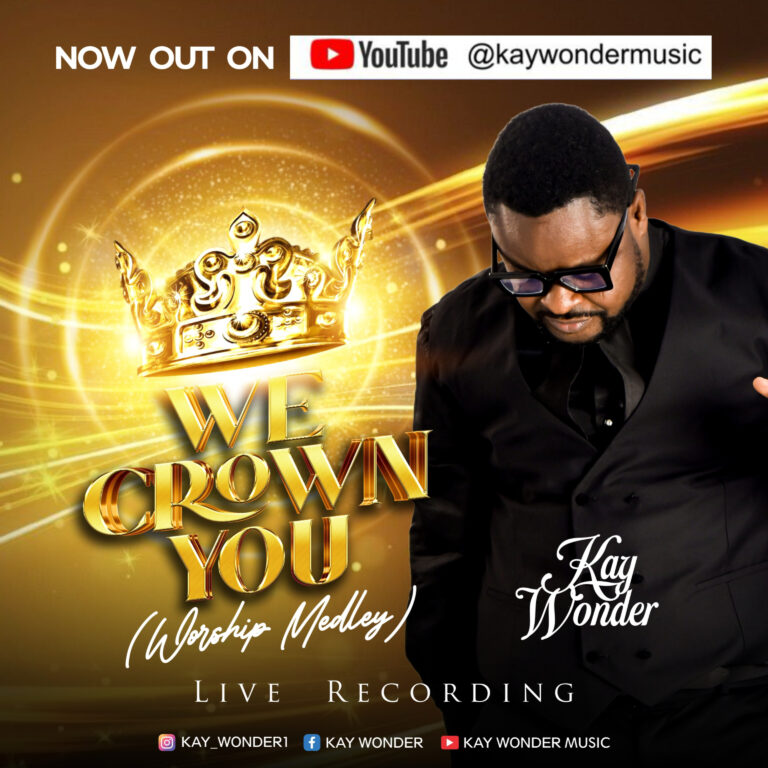 Nigerian gospel singer, songwriter, and recording artist, Kay Wonder unveils his new single titled "Crown You"!The song is a good blend of symphony, harmony, and lyrics that enliven the spirit of man in the worship of the Great God.
Emphasizing on its import, Kay Wonder says, Crown You is a song ministration inspired in the veneration of the Almighty and Supreme Being to court His mercy, favour, kindness, and marvelous power.
As stated in the Holy Book, Isaiah 28:5, '…in that day shall the Lord of hosts be for a crown of glory, and for a diadem of beauty, unto the residue of His people.
The song thus satisfies the cravings of the saved who desire the manifestation of His powers through worship.
This new song was recorded live @ Invasion Praise Concert 2023.
Watch video, stream and download mp3:
Stream and Download Mp3: