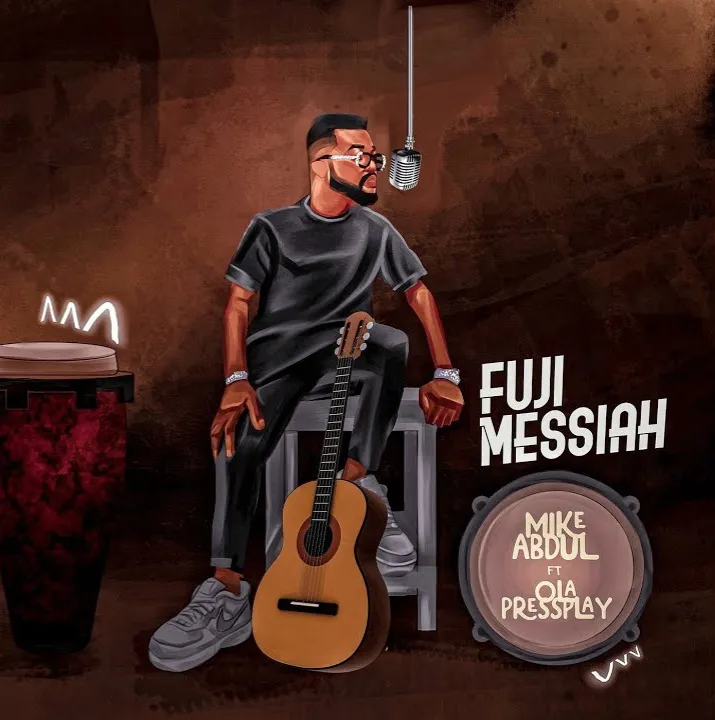 Nigerian gospel singer,  recording artist, and Fuji priest Mike Abdul dishes out a  brand new single titled " Fuji Messiah featuring Ola_PressPLAY.
According to Mike Abdul, the revelation of these lyrics came from above to circulate the atmosphere with a fresh spirit and life.
The energy behind this song is potent, the drums are vigorous, the music structure is overpowering, and the lyrics are compelling.
The word of God is quick and powerful,  sharper than any two-edged sword, piercing into the dividing asunder of the soul and spirit, and of the joints and marrow, and is a discerner of the thoughts and the intense of the heart .{ Hebrews 4:12}
We launch this piece of artwork into the atmosphere of prevailing cultures, art-forms and spirits, we take the power of the air and declare salvation of souls. This song is now available on all social media platforms, Kindly download, listen and watch this song
Watch Video, Stream and Download Mp:
Stream and Download Mp3: