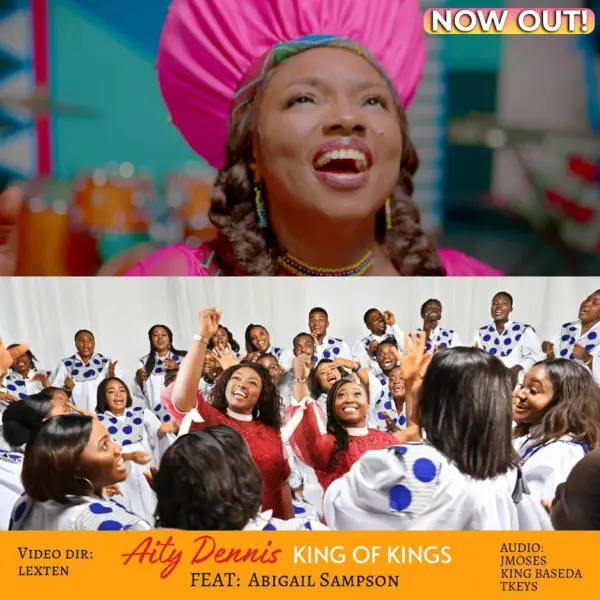 Aity Dennis releases a new song titled King Of Kings featuring Abigail Sampson
"King of Kings" a praiser's delight with a South African blend is an awe-inspiring gospel song that exalts the greatness and sovereignty of God. Aity Dennis' emotive vocals, combined with Abigail Sampson's enchanting voice, create a seamless blend that lifts spirits and brings listeners into a place of profound worship.
As an accomplished singer, songwriter, and dedicated Pastor, Aity Dennis has earned widespread acclaim for her heartwarming music that transcends cultural boundaries. Abigail Sampson's remarkable talent adds a new dimension to the song, making "King of Kings" an unforgettable musical experience.
The music video for "King of Kings" is a visual masterpiece that complements the song's divine essence. Directed by the dexterous movie maker, Lexten, the video captures the essence of praise and the omnipotence of God, inviting viewers to immerse themselves in a divine worship encounter.
The release of "King of Kings" marks a significant milestone in Aity Dennis' musical journey, solidifying her position as a trailblazer in the gospel music industry. The synergy between Aity Dennis and Abigail Sampson promises to leave an indelible mark on the hearts of all who listen.
Watch Video, Stream and Download Mp3:
Stream and Download Mp3: