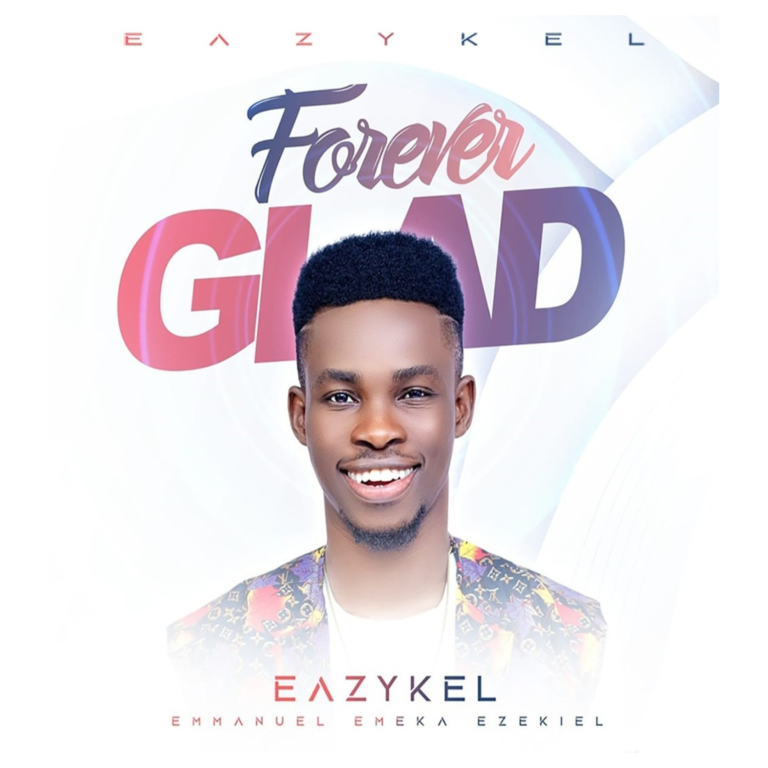 Eazykel is out with a brand new album titled "Forever Glad."
"Forever Glad," which is Eazykel's first album, is a divine masterpiece with songs skillfully and professionally delivered as inspired by the Holy Spirit.
The album is a 13-track album fully loaded with sounds that carry God's divine presence and are guaranteed to minister healing and life to every area of our lives.
The music minister described the album as a Thanksgiving project. Eazykel took time to explain how the album was his personal life experiences, his response to those experiences, and finally, the victory obtained at the end of his experience, pointing you to the person of Jesus, who He is, what He represents in our lives and the inheritance we have in Christ Jesus. He has no doubt that this album will resonate with millions of his audience members who have had one personal experience or another in their individual walk with God, and also with those who are grateful to God.
In his words, "This album will bless you in a mighty way, leaving you forever grateful."
Stream and Download Mp3: