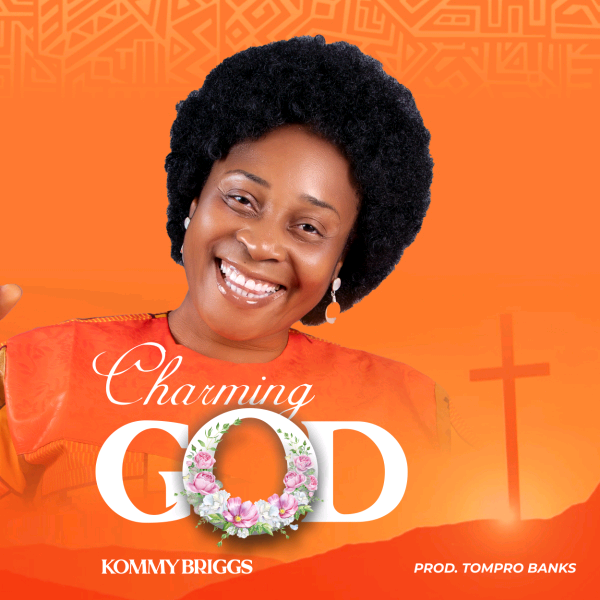 Kommy Briggs release her first ever single titled Charming God 
The song CHARMING GOD is an expression of loving and caring God has been to me, so he is my charming God because he is Attractive, Unique and Captivating in all his ways. 
Isaiah 33:17
 Tomi-Ikonma Mpakabuari Briggs also known as Kommy Briggs from Abonnema town, Briggs compound, kalabari speaking language in Rivers state, I was born on the 3rd of January. 
I started singing at age of 10 in church and started going to studio at the age of 15 to back up my eldest brother who brought out the talent in me  Pastor Tamunor-Inari Mpakabuari Briggs. 
I have been in several choirs and have never wrote a song before but got all my songs from dreams. I love God and love to do his will for me. I went to college of Education Kongo in Zaria and went to Doseka catering school Sabo in Kaduna where I decided to take cooking and baking as my profession till date because I have loved cooking growing up. 
Stream and Download Mp3:
Lyrics
I have found my peace
I have found my joy
I have found my blessings in you
I have found my peace
I have found my joy
I have found my blessings in you
You are my hero
You are my my super man
You are my king 
You dey charm me o
You are my hero
You are my my super man
You are my king 
You dey charm me o
Charming God
You are my charming God
You are my charming God you are
Charming God
You are my charming God
You are my charming God you are
You are my hero
You are my superman
You are my king
You dey charm me o