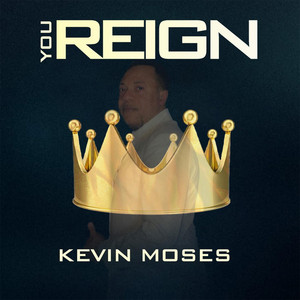 Gospel music artist and Preacher, Kevin Moses returns with the release of a brand new single titled "You Reign". He is a Music artist, Entrepreneur, and Preacher of the gospel of Jesus Christ.
As a former Christian TV independent producer in Nigeria and Gospel Music promoter, he supported and worked in the gospel entertainment industry. He has been making music for more than 2 decades and Pastoring for about a decade. He is the founder of Christ Advocates Church, England & Ireland
Kevin took a long break from music though still Pastoring Christ Advocates on a low key as instructed by God.
"Now I'm 2023, ready to return to a public life of music & ministry, and have released new songs to embark on a Europe and North American Tour with other anointed ministers giving birth to new songs like YOU REIGN etc" He says.
"My conviction did not come just from what I saw or experienced physically.
I have a divine encounter in a vision & continuous revelation with the Lord."
Watch Video, Stream and Download Mp3:
Stream and Download Mp3: