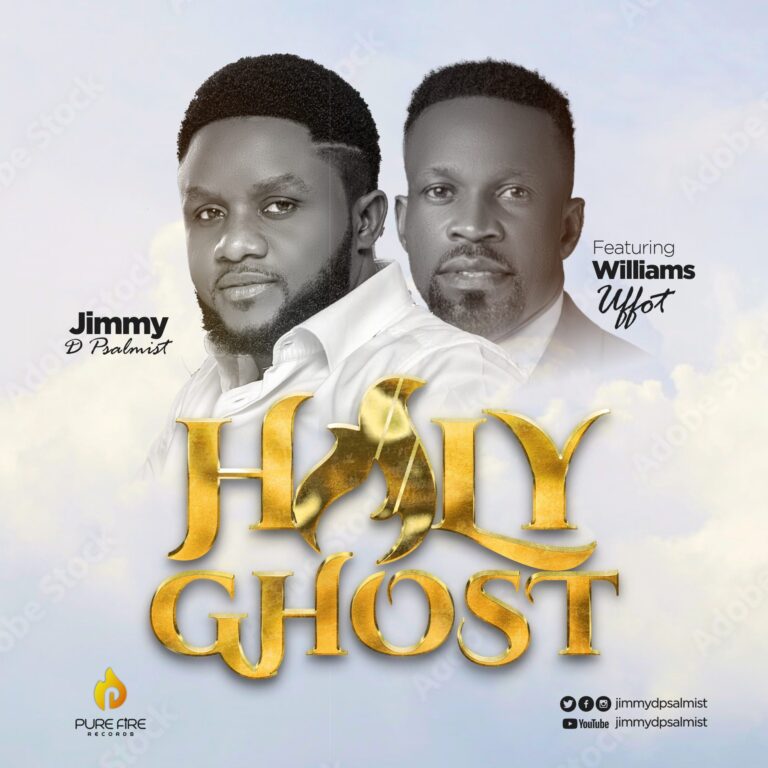 Award-winning gospel music minister Jimmy Johnson otherwise addressed as Jimmy D Psalmist drops a powerful visual for his latest song titled "Holy Ghost", featuring Williams Uffot.
The five minutes song is a call on the Holy Spirit for help. It stressed the height a man can attain through the power of the Holy Ghost.
Holy Ghost is available on Jimmy D Psalmist's official YouTube Channel and other digital stores such as iTunes and Boomplay for streaming.
Holy Ghost visual is produced and recorded under Jimmy D Psalmist's record label, Pure Fire Records and Ibozi Films.
Watch Video, Stream and Download Mp3:
Stream and Download Mp3:
Lyrics
Verse]
Sweet Spirit of God
Fill this place
With Your sweet presence
Transform, remold
And renew our hearts
Help us to love You more
Sweet Spirit of God
Fill this place
With Your sweet presence
Transform, remold
And renew our hearts
Help us to love You more
[Chorus]
{Holy Spirit fill this place
Move in the atmosphere
Holy Spirit fill this place
Move in the atmosphere
Holy Spirit fill this place
Move in the atmosphere
Holy Spirit fill this place
Move in the atmosphere} [Repeat]