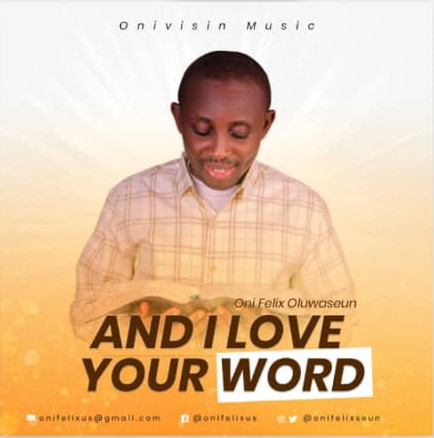 Gospel music Minister, Songwriter and a dynamic singer Oni Felix Oluwaseun is back with another soul-uplifting song titled "AND I LOVE YOUR WORD"
According to (Jeremiah 15: 16, Psalm 56: 4 , 10), the Word of God is the most important thing in life. The Word is the mirror through which we see our real identity in Christ.
The word of God delivers our inheritance to us. Devil fears a Christian who knows the word because he is treat to him. Gods word is eternal Gods word is immutable.
  Gods word cannot fail. His Word He will never break. His Word is His bond. So eat the word. Speak the word. ( Roar the Word). And live by the Word. This Song was received from the place of intimacy.
From the "Album Extravagant worship" comes another great and inspirational song. Sing it and fall in Love with Gods word again and again.
Stream and Download Mp3: