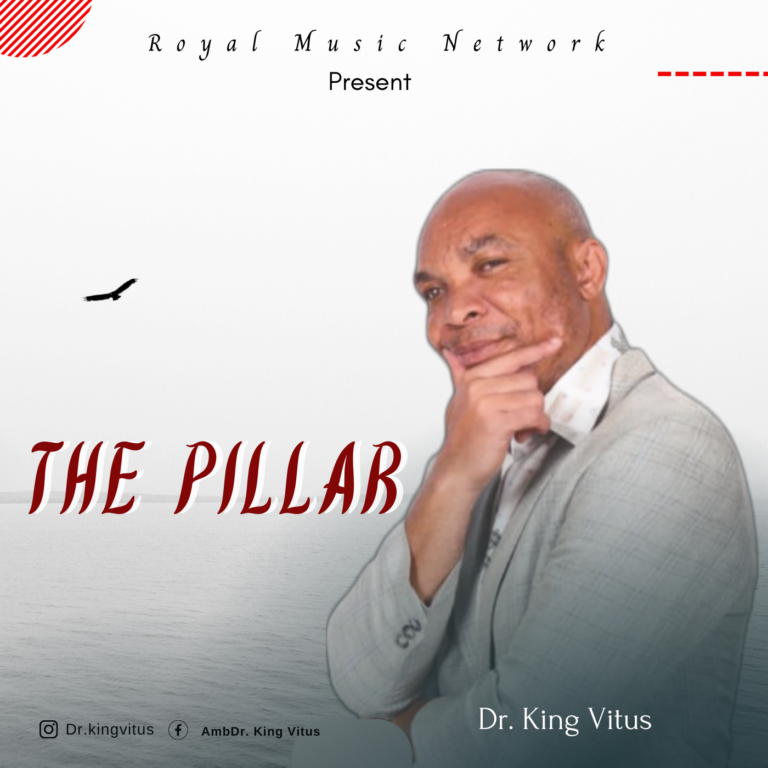 Dr, Minister Vitus Ogochukwu Eze who is better know as DR. KING VITUS is here with his debut single to share with the world titled "THE PILLAR"
Dr, DDiv, PhD is an Eminent Peace Ambassador at the United Nations that does not need much introduction in the global gospel music scene.
As a prolific worship leader he recieved a rare blessing by the laying on of hands by none other than Dr. Morris Cerullo of blessed memory in October 1999 at the Mission to the world Africa and this anointing made him lead over 1.6M worshippers in the Great Millenium Crusade by Dr. Reinhard Bonnke also of blessed memory, a record nobody has equalled ever since.
Dr. King as he is fondly called is highly anointed by God and we know that this song THE PILLAR will bless you to your soul because it's borne out of his life journey and how God brought him out from all life threw at him and if God brought him out then He will also do same for you.
As you download, enjoy and share this song you are about to be hit by a combo of a great vocal gifting, unbelievable anointing and filling of God's word all fused in one song.
Thank you all for making the song a must for every home. Thank you and God bless you real good.
Stream and Download Mp3:
LYRICS: THE PILLAR by Dr. King Vitus
Intro:
As i journey through life
Suffered rejection, frustration and humiliation in the hands of men
But there came a God,
Who took me to His side and made something wonderful out of me.
Hello world this is my testimony of what He did for me,
that i am grateful for.
Solo 1:
You gave me strength when i am weak,
You became a friend closer than a brother,
mighty God you are,
the great I AM.
That is why you are,
the pillar that holds my life
Solo 2:
You gave me life,
in place of death,
Your never let me away from, your side,
My great Emmanuel,
You are the great I AM,
That is why i say,
you're the pillar that holds my life
Chorus:
You are the pillar that holds my life (2x)
Mighty God you are the great IAM that is why i know you're the pillar that holds my life.
Solo 3:
When there were no friends around me,
You became so close and showed me love,
How can i thank you,
for everything you've done,
I will tell the whole world, you're the pillar that holds my life,
Chorus: 3x
Outro:
Ho ho,
You are,
Yes you are,
How can i say thanks to you,
Mighty God you are,
I give you all my praise,
I say to the whole world,
You're the pillar that holds my life.