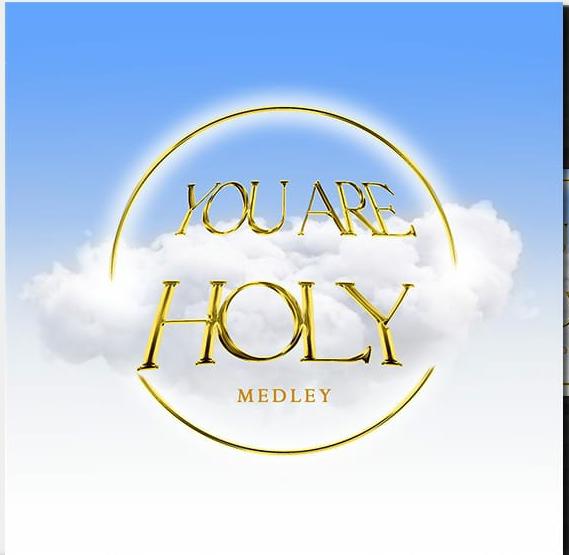 Nana Florence the German based gospel recording artiste teams up with Jonathan Zunda, Pascaline Nsanda, and Collyns Nyands to release this special worship medley titled "YOU ARE HOLY"
We believe that worshipping God in unity is powerful and hope that this worship compilation blesses you. Nana Florence is a singer and worship leader who loves God passionately and expresses this through her music. The goal is to touch people's lives and push them closer to the heart of God and into his presence.
Watch Video and Download Mp3:
Click here:  https://fanlink.to/YouAreHoly_NanaFlorence
Credits
Songs in the medley:
Oza Mosantu by Moise Mbiye
What a beautiful name by Hillsong Worship
Jesus at the center by Israel and New breed
Singers:
Nana Florence (Instagram @nanaflorence_ )
Jonathan Zunda (Instagram @jonathan.b_zunda)
Pascaline Nsanda (Instagram @pascalinendungonsanda)
Collyns Nyands (Instagram @collynsnyands)
Instrumentalists:
Keys by Jonathan Lee
Drums by Andreas Ekkerhard
Bass by Francisco Lutumba (Instagram @francisco_lut)
Mixing and Mastering by:
Jonathan Lee
Recording location:
C3 Church Hanau (Instagram @c3hanau_churchlife)
Promotion video by: Iamdmmusic
Follow Nana Florence on Facebook, Instagram and subscribe to her YouTube Channel for new music and ministry updates.
Facebook: https://www.facebook.com/NanaFlorence99
Instagram: https://www.instagram.com/nanaflorence_/
YouTube Channel: https://www.youtube.com/@nanaflorence788
Fanlink: https://fanlink.to/YouAreHoly_NanaFlorence