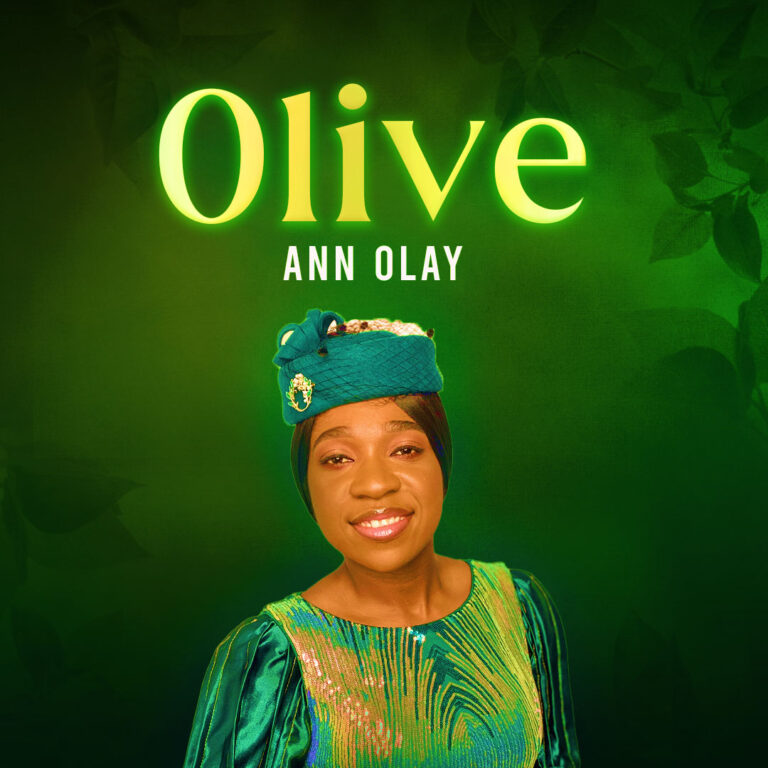 Ann Olay drops OLIVE, an exclusive 15 track album blessed with praise and worship songs for all. She collaborated with amazingly gifted music ministers like Seyimage, Micaiah and Kzyt to make this body of work even more special. OLIVE TREE, which is the lead single from the album, talks about a life planted in God that never lacks the basic benefits to grow and blossom for all seasons.
The album is available on all digital platforms.
Stream OLIVE album by Ann Olay: annolay.fanlink.to/Olive
Spotify: open.spotify.com/album/2QOxpUux6MVTxJTdfd2kaB
Apple Music: music.apple.com/ng/album/olive/1650258008
Watch lead single: OLIVE TREE by Ann Olay featuring Seyimage:
Ann Olay Profile
Ann Olay is a very passionate and committed child of God who believes in the healing, life changing and therapeutic power of music. A worshipper, worship Leader, singer, songwriter with the talent and drive to keep writing songs coming from God's heart and word. Growing up amongst the vibrant and diverse music scene in Nigeria and the USA, was an environment filled with inspiration for Ann Olay to thrive on. She is always willing and ready to reach souls for Christ, which is her sole life's purpose. Ann Olay has now emerged with a 15 tracked Album titled OLIVE. The Album is blessed with fast, mid and slow tempo, praise and worship songs set to help you with your devotion sessions.The word comes alive in this album, all songs came from the scriptures and has the breath of God on them. Listen with an open heart so you can glean the message intended for you in these songs.
Connect:
Facebook: Ann Olay
Instagram: @officialannolay