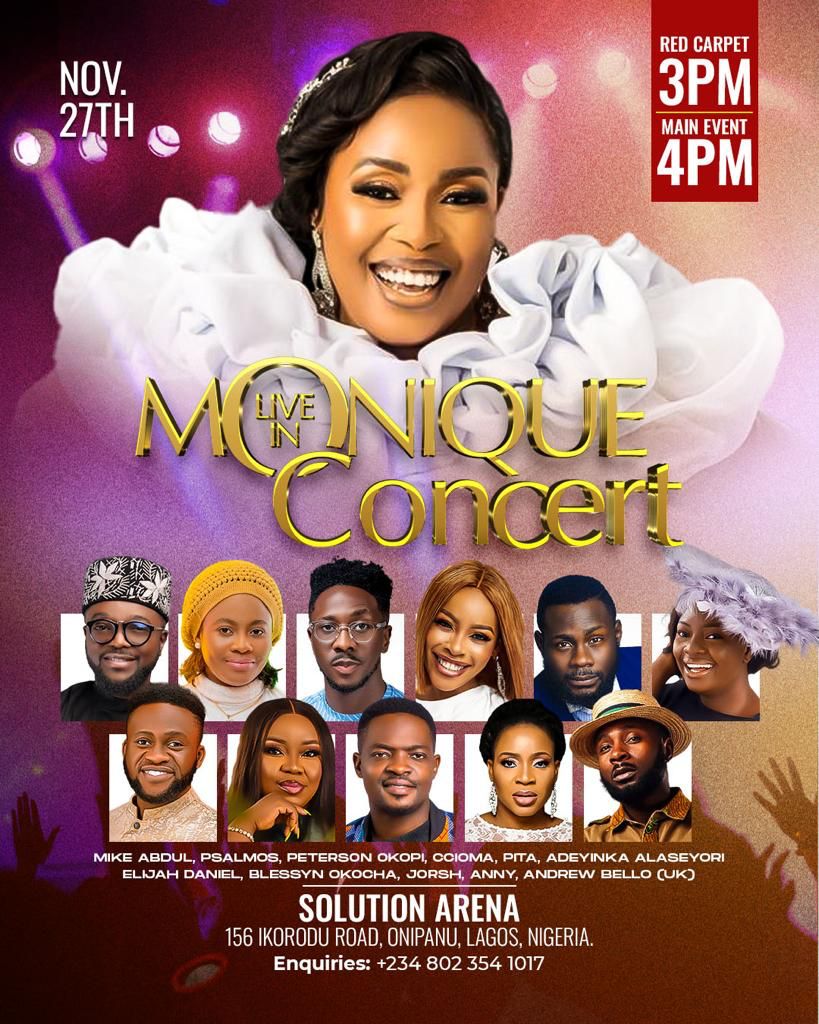 Gospel music minister Monique is preparing for her concert this November tagged "Monique Live in Concert."
Fresh off the release of her new video for the track "Mayowa," off the "Timeless" album released this 2022, Monique Live in Concert is in full swing and the lineup is amazing!
The expectations are high and Heaven is about to kiss the earth yet again! The Mindustry is ready for the deluge of Glory and you are not going to be left out!
Coming up on the 27th of November, 2022 at the Solution Arena, 156 Ikorodu Road, Onipanu, Lagos. The concert begins at 3pm. Billed to minister alongside Monique include the sensational Peterson Okopi, Adeyinka Alaseyori, Ccioma, Pitasings, Elijah Daniel, Anny, Mike Abdul, Psalmos, Beejaysax, Blessyn Okocha, Andrew Bello, Adam Songbird, and more.
To be a partner or sponsor for this project to reach thousands of souls please contact 08023541017.
Kindly use this link [http://bit.ly/mlic22] to register for your free ticket to save a seat.
Pray, plan and prepare to praise your way into greater exploits!