Lara Kudayisi to hold 2-Day Healing Bootcamp in Ibadan
Saturday May 25th (10am) & Sunday May 26th (9:30am)
Emotional and psychological trauma is the result of extraordinarily stressful events that shatter your sense of security making you feel helpless and emotionally out of control in a dangerous world. When bad things happen it can take a while to get over the pain and feel safe again. But with the strategies and support you'll get at this event you can speed up your recovery. This is your opportunity for Healing from Emotional Traumas like: Divorce Heartbreaks Abuse Deep Hurt and Pain Unhealthy Patterns Childhood Dysfunctions and much more.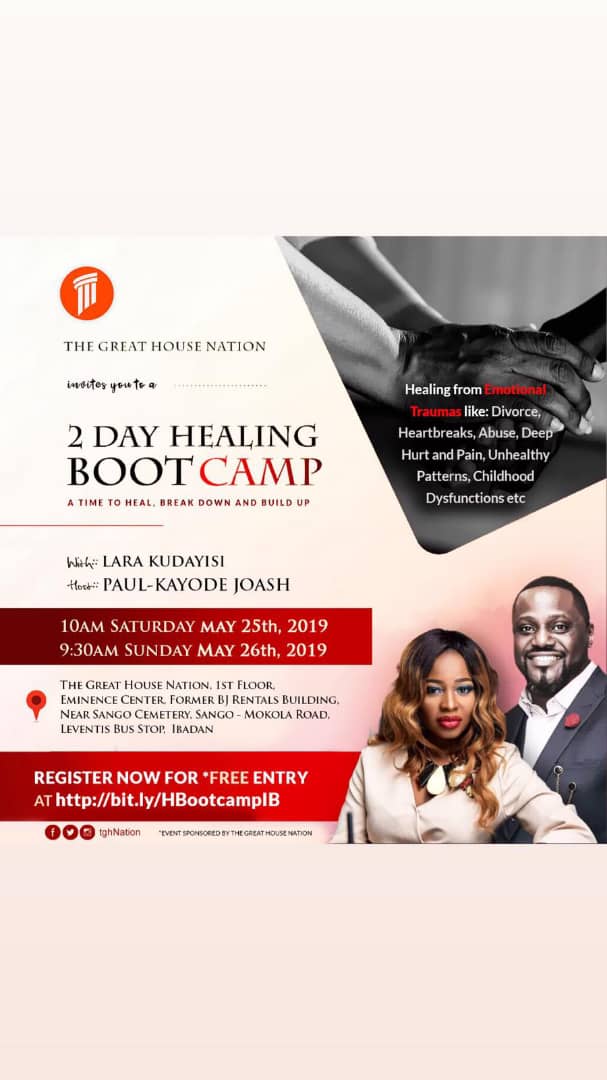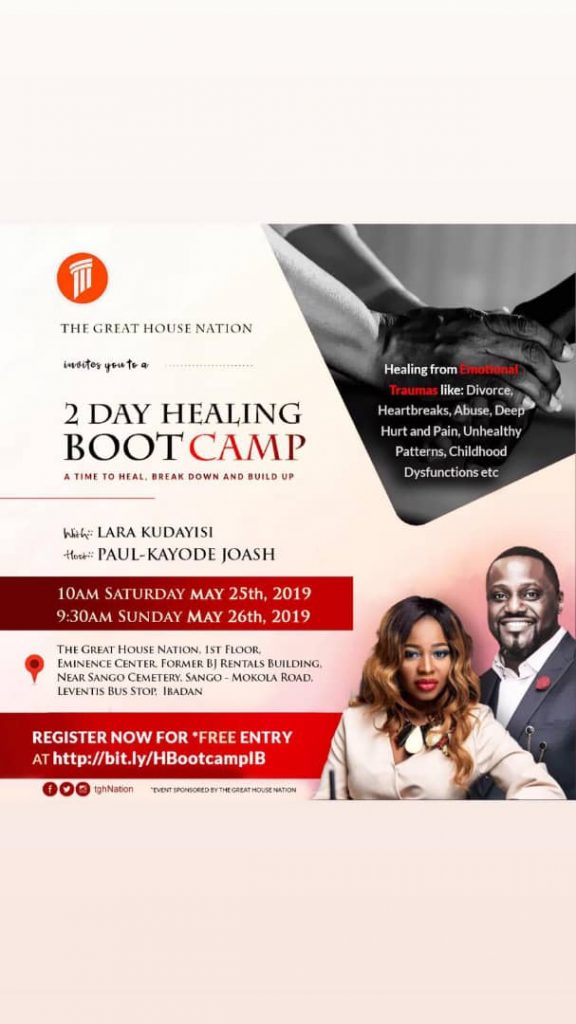 Trainer/Speaker: Lara Kudayisi (Coach & Therapist)
About Lara Kudayisi
Lara is Certified in Neuro Linguistic Programming (NLP), Anger Management, Family Systems Engineering, Emotional Intelligence, Fear Mastery and Core Behavioural Therapy.
Host:
Paul-Kayode Joash
Location of event:
The Great House Nation, 1st Floor, Eminence Center, Former BJ Rentals Building, By Sango Cemetery, Sango – Mokola Road, Near Leventis Bus Stop, Ibadan
ATTEND FREE. Register by click here
Though usually a paid event but it is made available free to all because of the sponsorship of The Great House Nation.