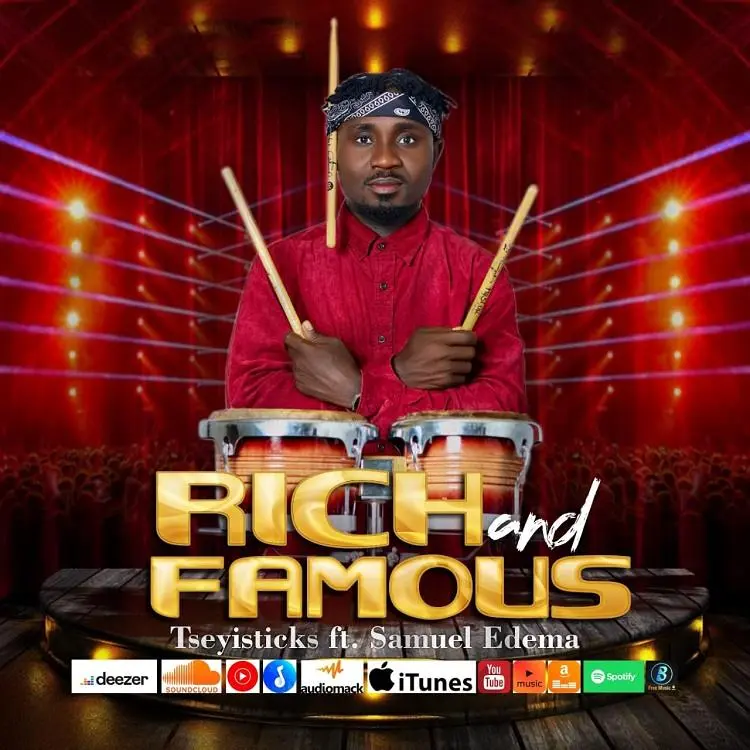 Nigerian gospel drummer, percussionist, and recording artiste, Tseyisticks popular as D celebrity Drummer delivers a brand new single titled, "Rich And Famous," featuring Samuel Edema.
The song's uplifting lyrics and rhythmic beats reflect Tseyisticks's dedication to "creating music that resonates deeply with audiences, transcending genres, and backgrounds."
He is a dynamic and innovative percussionist who has been captivating audiences with organic percussion sounds for over a decade. He also specializes in a number of languages, including African sounds, Highlife, and Side rhythm drums, as well as more contemporary percussion instruments.
Stream and Download Mp3: