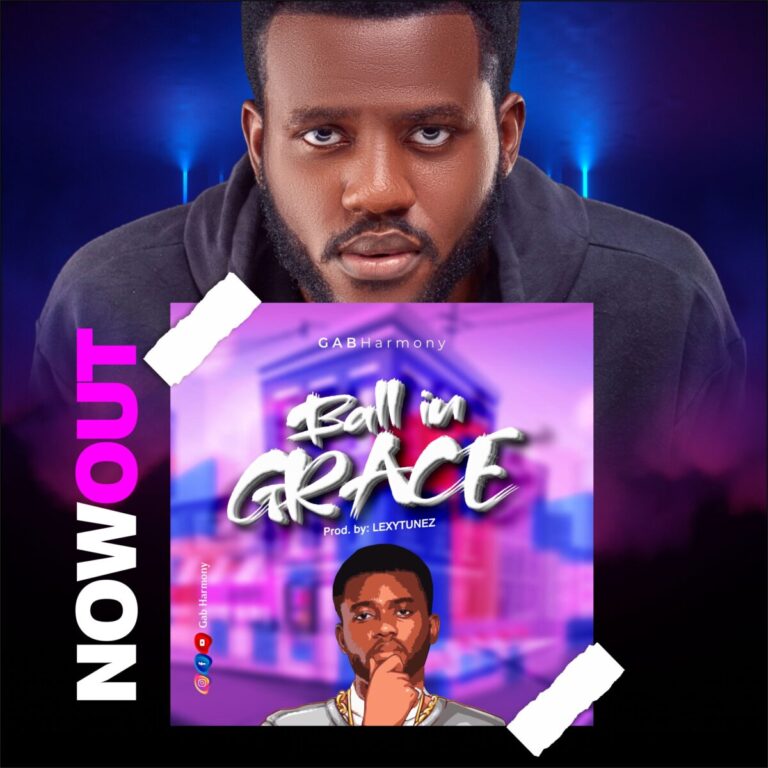 Abuja based gospel singer and music minister 'Gab Harmony' release a new single  titled  "Ball in Grace".
Stream and Download Mp3:
Lyrics
Shout Out: Na the Grace of the Lord Wei de shine for life I be God Pikin, I go always de Win. (X2)
Verse: Man from Zion with the Gene of a lion, my grace no be play play E don break many yokes… Satan Ma self I be God Pikin… Any time wei you see me I de ball…..
Chorus/Response: I de ball in Grace X8
Music Interlude
Second Response: Call me Grace Pikin X4
Call me God Pikin X4
Shout Out: Na the Grace of the Lord Wei de shine for life I be God Pikin, I go always de Win. (X2)
Chorus/Response: I de ball in Grace X8