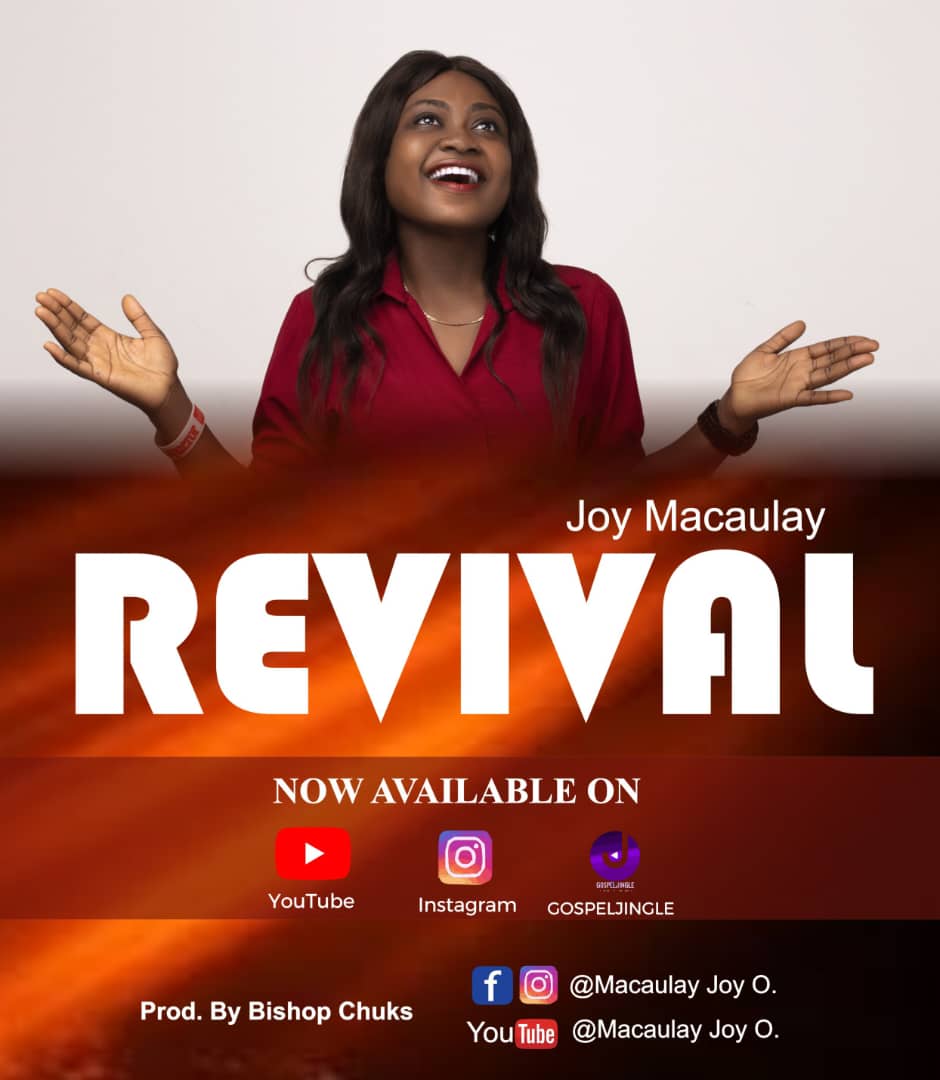 Nigerian gospel singer and recording artiste Joy Macaulay releases a brand new single titled, "Revival."
REVIVAL is a song The LORD opened my eyes to see of what He has started on Planet Earth.
As the song says, Something is taking place, Something so Mighty, Something so Powerful, It is REVIVAL, that is what The LORD has started and we have to key in cos what The LORD has started is BIG!
The REVIVAL happening is soooo BIG!!!
Stream and Download Mp3:
LYRICS: 
REVIVAL
Joy Macaulay
A yayayayayayayayayata
Sound of REVIVAL
It is REVIVAL
VERSE 1:
Something is taking place
Something so Mighty
Something so Powerful
It is REVIVAL
Something is taking place
Something so Mighty
Something so Powerful
It is REVIVAL
All: Repeat Verse 1
CHORUS:
REVIVAL, REVIVAL, REVIVAL, REVIVAL
VERSE 2:
There is an Outpouring
There is an Overflow
There is an Outpouring
It is REVIVAL
CHORUS:
BRIDGE:
Eh eh eh eh, Eh eh eh eh, Eh eh eh eh
Call: Let there be a SWITCH oh Lord, Let there be a SWITCH
(You wanna lift your voice and cry this out to Jesus, c'mon say)
All: Let there be a SWITCH oh Lord, Let there be a SWITCH