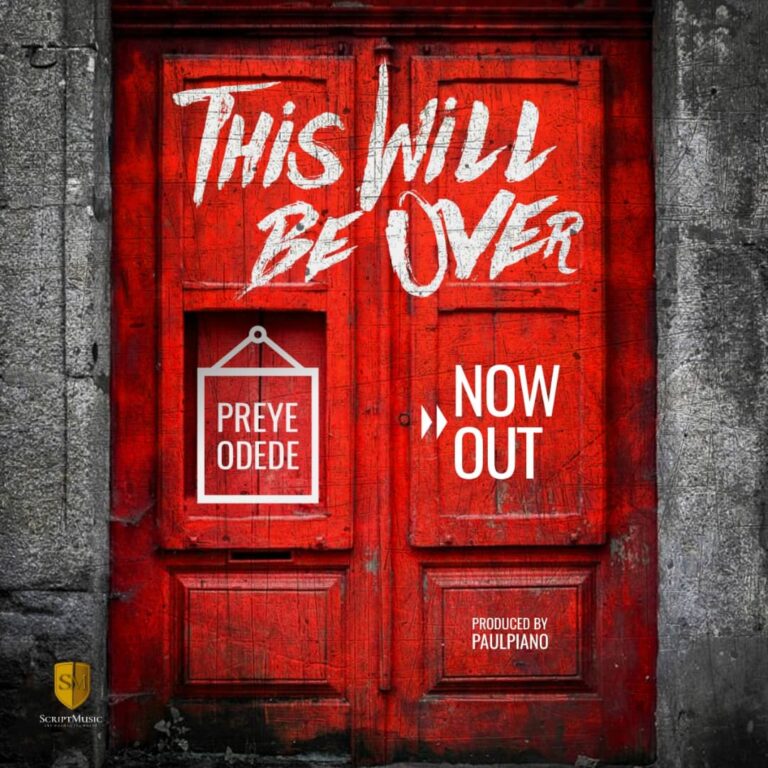 Nigerian Gospel Music Minister, Worship Leader, Preye Odede releases powerful single titled "This Will Be Over."
The world is presently going through difficult times and there is panic, fear and a lot of deaths worldwide. But with faith and love, we will win if we hang on.
This will be over is a song that is dedicated to everyone going through hard times, health workers world wide and people who have lost their loved ones.
Watch Video, Stream and Download M3:
Stream and Download M3:
I know you've been down
And you're broken You've been locked down For such a long time But I know you will win If you hang on Just have faith, it will be over
Have faith, it will be over
It won't be long It will be over You will see the end o It won't see your end o Just have faith, it will be over
Everybody say
Have faith, this will be over
It won't be long This will be over You will see the end o It won't see your end o Just keep faith, it will be over
I wanna tell you now
Have faith, this will be over (Promise)
It won't be long This will be over You will see the end o It won't see your end o Just keep faith, it will be over (One more time)
Have faith, this will be over
It won't be long This will be over You will see the end o It won't see your end o Just keep faith, it will be over
When your heart is failing (Have faith)
When the Doctors give up (Have faith) You've gotta believe (Have faith, it will be over)
When you cannot breathe (Have faith)
You better trust (Have faith) God is in control (Have faith, it will be over)
To every Mother (Have faith)
Praying for the children (Have faith) It's already done (Have faith, it will be over)
This is the time (Have faith)
You better trust (Have faith) Trust and believe that (Have faith, it will be over)
It will be over (Have faith)
Oh, ehen, ehen (Have faith) You've gotta believe (Have faith, it will be over)
Gotta believe Him (Have faith)
You gotta trust Him (Have faith) It's gonna be over (Have faith, it will be over)
Have faith, have faith
Have faith It will be over