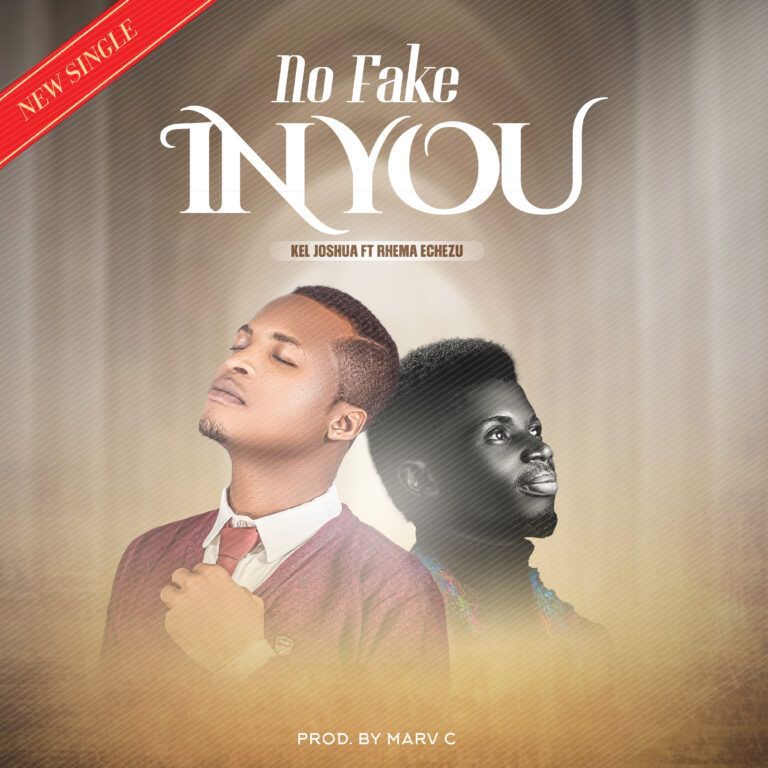 Nigerian singer, Kel Joshua wraps up the year with a brand new single titled "No Fake in You" featuring Rhema Echezu.
The song speaks of the unwavering nature of God. In him, there's no variableness and no shadow of turning. It's a song that makes faith come alive to the listeners and gives hope to them. Has God promised it? He will make it come to pass.
"The Purpose of this sound is to awaken the faith of Many in God because without faith it's impossible to please God. Every stanza, verse, and chorus of this song is littered with hope and peace to the listeners." – Joshua speaks about the song.
Joshua conceived the song "No Fake in You" after going through the storm of life he said he will still tell the world the story.
"When you ask God for a song, be ready to go through a storm because that's where the song is. It was a song received when I was reminiscing on my life's struggles and pains of the past and lost hope, giving up on life and its chaos." – He speaks further.
Joshua Ezekiel Ebuka is an ardent follower of Christ who upholds the tenets of his word. He has gone through a Bible institute which built his faith In God through the word, you can literally feel the impact of the word through this song.
"I believe and pray that this song reaches the ears of everyone it was meant for, even as they listen let hope be restored, and let peace and joy permeate every heart."
 https://keljoshua.fanlink.to/no-fake-in-you ////  iTunes || Spotify || Boomplay