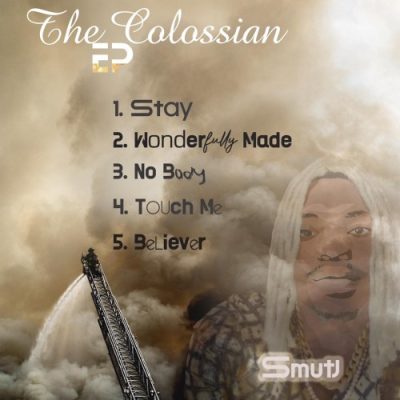 SmutJ is a Lagos-based Nigerian singer, songwriter, philanthropist, and music producer. He began his gospel music career as far back as 2009 when he first released his first single "Wrong Ways". SmutJ is the first pioneer of Afrogospel. The 24-year-old super star has been rumored to have a net worth of around about 2 million dollars.
Stream and Download Mp3:
STREAMING LINK: https://linktr.ee/smutj
Lyrics:
Chants! Chants! Chants!
Chorus 1
I'm a believer oh x 2
I'm a believe in the word of God
I'm believe in Jesus Christ Nanana
I'm a believer oh x 2
I'm a believer in the word of God
I'm a believe in Jesus Christ
I got a God wey dey reign wowowo
I got a God wey be king nanana
I got a God wey dey reign nanana
I got a God wey be king nanana x2
Verse 1
I call him my lord of lords yahay
I call him my Elshadai yahay
They's nothing impossible for him
E give Sarah pikin yahay
E turn water to wine yahay
E make me to dance and wine yahay
Who am I, who am I that you are so mindful of yahay.
Oh when I think about your grace oh when I think about your love, you make me wanna komole you make me wanna gbesokay. X 2
Chorus 2
I'm a believer oh x 2
I'm a believe in the word of God
I'm believe in Jesus Christ Nanana
I'm a believer oh x 2
I'm a believer in the word of God
I'm a believe in Jesus Christ
I got a God wey dey reign wowowo
I got a God wey be king nanana
I got a God wey dey reign nanana
I got a God wey be king nanana x2
Verse 2
When I step inner the Church me I looking like a Terminator hey, see the verse wey I carry for my head fit to call men to God… hey, e do me like Choco-milo, I'm never going down below, oh lord I'm grateful for your grace, I'm grateful for your faithful love wowowo
Chorus 3
I'm a believer oh x 2
I'm a believe in the word of God
I'm believe in Jesus Christ Nanana
I'm a believer oh x 2
I'm a believer in the word of God
I'm a believe in Jesus Christ
I'm a believer ahhhhhh
Ayay ayay ayay.
Connect with SmutJ
Social media handle
Twitter @smutjays
Instagram @smutjay
Facebook @smutj