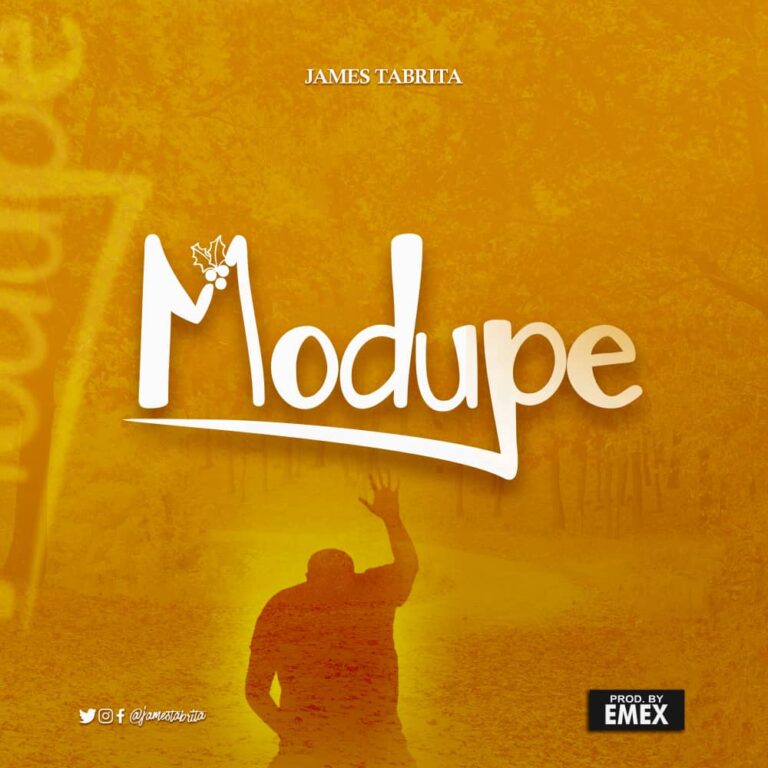 Nigerian gospel music artist James Tabrita is back with a new single "Modupe", the title is from the Yoruba language in Nigeria that means "I am thankful."
In this song, James expresses gratitude to God for provision, protection, the blood of the lamb, and more. The Song was produced by Emex.
Please listen and share.
https://james.fanlink.to/modupe
Lyrics:
Ti o se fun mi
Hallelujah meje o to lati san ore
Ti o se
Baba to nso mi lo to nso mi bo
You alone are worthy
Melo ni mo ro ninu ore ti o se
afi ki nsa ma dupe
Ore riri je
Ore riri mu
Ore eje odan agutan
Modupe ore ti o se
Ti ose fun mi
Ti ose fun mi
Ti ose fun mi
Modupe ore ti o se
Ti ose fun mi
Ti ose fun mi
Ti ose fun mi
My matter no dey taya
Everyday You dey say make I holla You
With my praise I dey honour You
Anywhere You dey go
I go follow you
Ojo ibukun ro le mi lori
Jesu kore de now
Ire ati anu yo ma te le mi
Every night and day
Hallelujah meje o to lati san ore
Ti o se
Baba to nso mi lo to nso mi bo
You alone are worthy
Melo ni mo ro ninu ore ti o se
afi ki nsa ma dupe
Ore riri je
Ore riri mu
Ore eje odan agutan
Modupe ore ti o se
Ti ose fun mi
Ti ose fun mi
Ti ose fun mi
Modupe ore ti o se
Ti ose fun mi
Ti ose fun mi
Ti ose fun mi