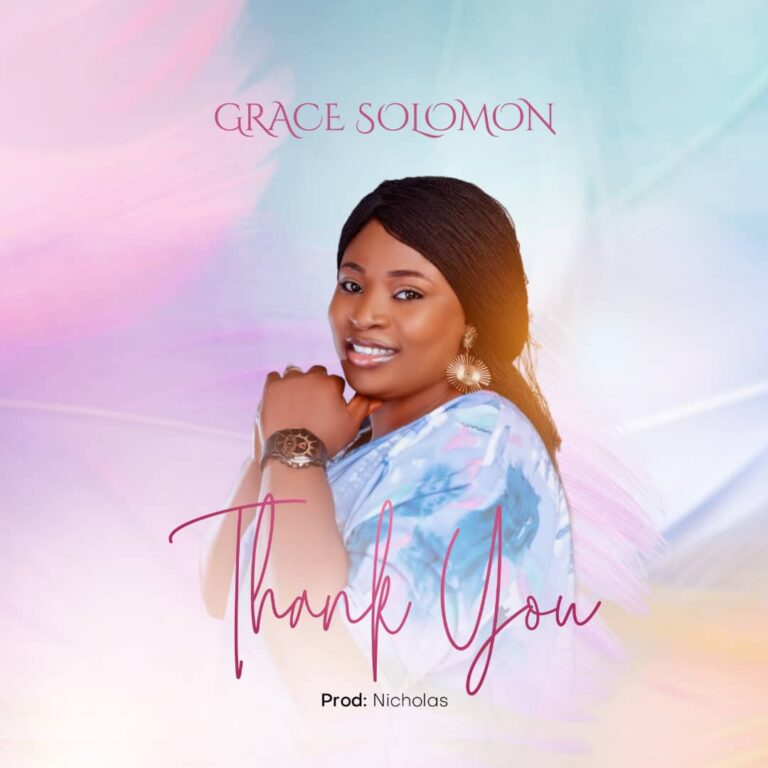 Nigerian gospel music minister, Grace Solomon returns with yet another spirit-filled song of appreciation titled "Thank You", amazingly produced by Nicolas.
PSAMLS 124:1 – If it had not been the LORD who was on our side – NOW MAY ISREAL SAY.
It's the reflection of the doings of the LORD in my life, my family and ministry over the years that Birth this song – Grace Solomon.
Strean and download Mp3:
Lyrics: Thank You By Grace Solomon
Where will I be if you hadn't died for me
What will I be if you hadn't bled for me
What will my portion be if you hadn't bled for me
Thank you for your love
Thank you for your cross
Thank you for your grace
where will I be
Oh oh oh oh ……..Where will I be (3x)
Response: oh oh Oh oh……
Where will I be…+3
If it hadn't been the lord who was on our side now may Israel say
Call: Am greatful
Response: Am greatful
Call: For your goodness
Response: Am greatful
Call: And your mercies
Response: Am grateful
Call: Am greatful
Response: Am thankful
Call: For your favor
Response: Am grateful
Call: And your kindness
Response: Am thankful
Call: Nobody love's me like you do
Response: Am thankful
Call: I love you lord
Response: Am grateful
Response: Am grateful
Response: Am thankful