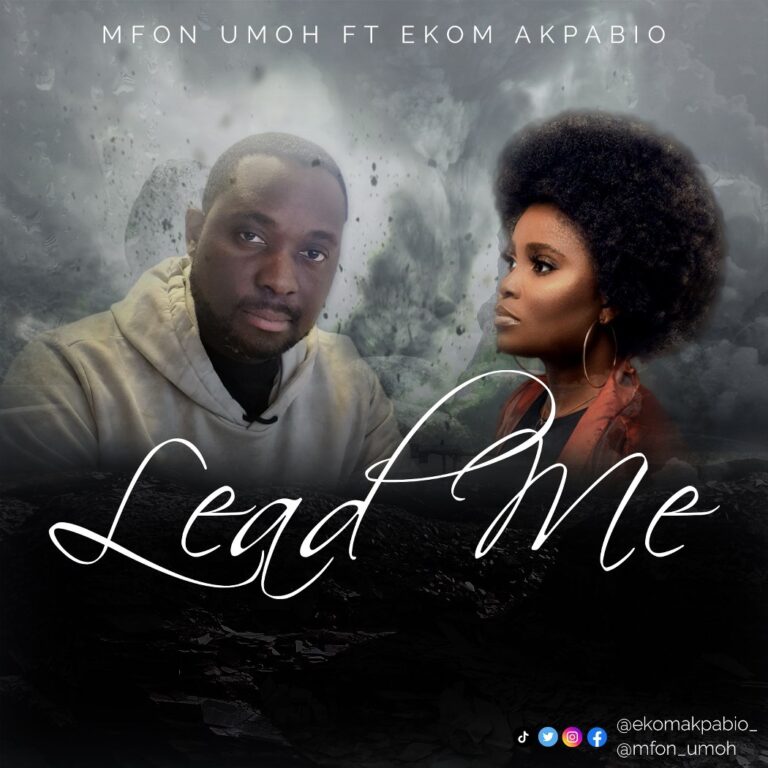 Doctor, singer, and songwriter, Mfon Umoh offers his inspiring newest song captioned "Lead Me" featuring the anointed worshipper, Ekom Akpabio and produced by Crown Orok.
'Lead me" is a heartfelt cry; an honest conversation with God about some of the hard questions in life we sometimes avoid or struggle to find answers to.
It explores the uncertainty we sometimes face about our future, pain, loss, disappointment, etc but with the central theme being that of a resounding faith in God who never fails us, even when it seems like nothing is going according to plan.
Also available on iTunes, Audiomack, & Spotify, this is a song everyone can relate to and I believe it will bless you greatly.
Stream and download mp3:
Youtube Lyric Video:
Mfon Umoh Lead Me Lyrics:
[Verse 1] (MFON UMOH)
Lord it's been many years now
I've been waiting for the promise.
I held your words in my heart.
You said it will surely come to pass.
But I can't see it
the Hourglass keeps flowing
Faith is drowning.. getting harder to believe
''Where is your God?''
The Nations mock at me
Where do I run to now?
To you alone belong the words of life
[Chorus]
Father lead me to the rock … that never fails.
never fails …. Never fails
father lead me to the rock …solid rock that never fails
Jesus you will never fail
I know all your works they are perfect
And all of your ways pure and just, (Almighty)
You're faithful and I know you hear me
Lord lead me to the rock
[Verse 2] (EKOM AKPABIO)
Lord we are broken.
Like sheep without a shepherd, we are weary.
And we've come such a long long way from home
Where is healing?
Will Dry bones live again, Lord fear is rising
There's so much our hearts can bear
''Where is your God?''
The Nations mock at me
Where do I run to now?
[Bridge]
Father lead me to the rock … that never fails.
NEVER FAILS
father lead me to the rock …that never fails
You will never fail
Father lead me to the rock … (solid rock) that never fails.
That never disappoints me
No, no
lead me to the rock …that never leaves me
never fails
you're my strong tower
you're my healer
[Outro]
oh oh oh oh oh oh oh
CONNECT:-
Instagram | TikTok: mfon_umoh
Twitter: mfon_umoh1
Facebook: https://www.facebook.com/mfonumoh83