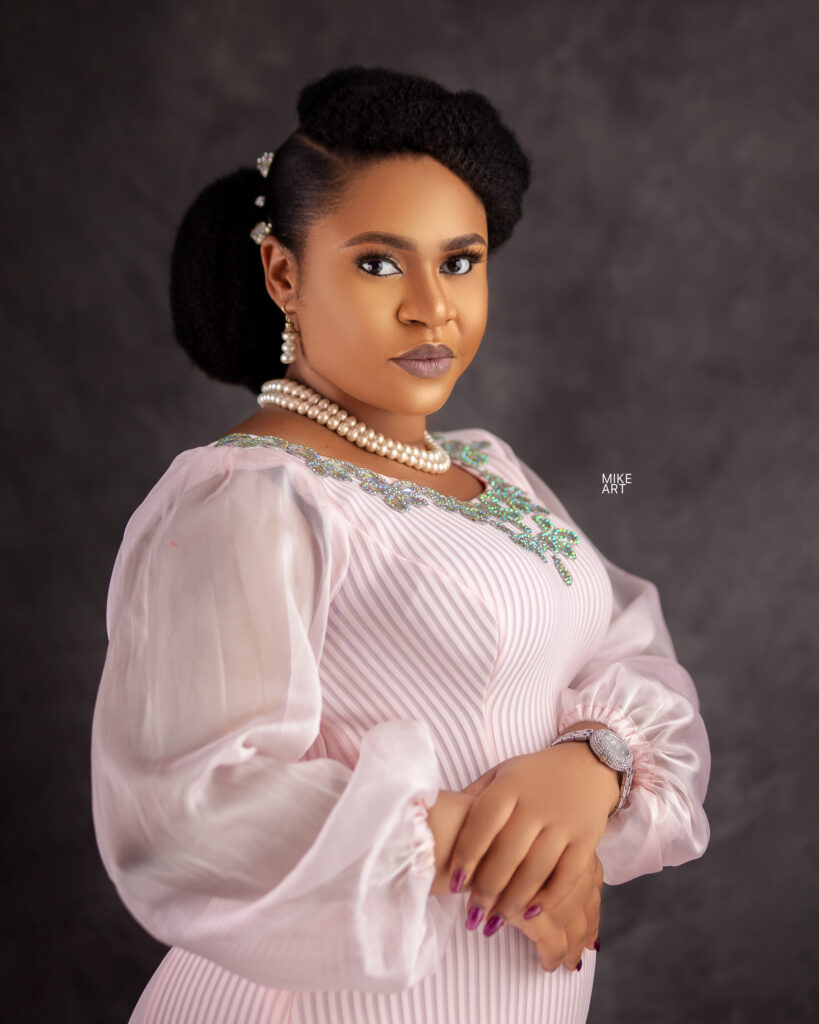 What's Your Name?
My name is Evelyn Adesola George. Professionally known as Deyshawlah.
How was your background like? Your family, Your young days.
I come from a Christian family and grew up in the western part of Nigeria. I am the youngest of 4 children, so I was doted upon and at the same time I was always teased by my elder ones.
What made you delve into music??
I have always loved music and known that I had a call upon my life – though this was difficult for me to accept.
In fact, as a child, I remember escaping from the Children's class to join the adult choir. The choir director at that time was the first to discover my talent.
How has the music journey been?
The journey has been rewarding. Hearing of and reading about what God is doing through our music is a great source of encouragement and fulfilment.
How do you balance work and music?
I try to prioritise and take things a step at a time. Most of all, the Lord has been my strength.
Have you gotten the much needed support so far since you started your music ministry?
I am surrounded by very supportive people. The closest persons to me; my husband and family are my support system and I couldn't do most of what I do without their help. So I would say yes I have gotten much needed support.
How do you get inspiration for your music??
For me, inspiration comes anytime and anywhere but I mostly get inspired during my quiet time. Even when a tune or sound drops in my spirit during my daily activities, I still bring it to the Lord during my quiet time, for fine-tuning, before attempting to produce it
Your Role Models in the industry?
Oh well, quiet a number of persons inspire me, from their style of music to their method of branding etc.. So there is Sinach, Tasha Cobbs, to mention a few.
What do you think is the difference between the christian music industry and the secular?
In simple terms, I believe it's the message one passes across that differentiates it. Both Christian and When you preach Jesus through your songs.
What can you say about churches and their support for Christian Music Minsters? How should churches support their artistes?
Hmmmm… Well, the word 'support' is quite profound and varies for each person.. What one music minister needs may differ from what another needs per time. Some churches understand the place of honour and show a genuine interest in the growth of the music ministers in their church, while in other churches, I'm sorry to say, it's not so. I think it all boils down to listening more and showing genuine interest in their members/choristers in music ministry. It's not all about money. For example, having your pastors and church members actively present during your concert or video shoot is an immeasurable form of support.
What's the inspiration behind So Amazing?
The inspiration for the song 'So Amazing' came during a time of reflection of all God has done for me. Even in my imperfections as a human, He has been faithful, unfailing and loving. All in one word; amazing.
What is the favorite project done by you so far?
This is quite difficult me to answer, as each project is special… They all come with unique memories, from start to finish and each with its message.
How do you prepare for a ministration??
I simply put, I pray and rehearse. In as much as physical preparation is very important, spiritual preparedness is even more important. As ministers, we are God's messenger to the people. So we must always ask Him what message He has for His people, and ultimately ask for Him to lead us in delivering it.
What do you have for your followers out there??
I know these are trying times, but no matter what, remember to trust wholly in God. He will see you through.