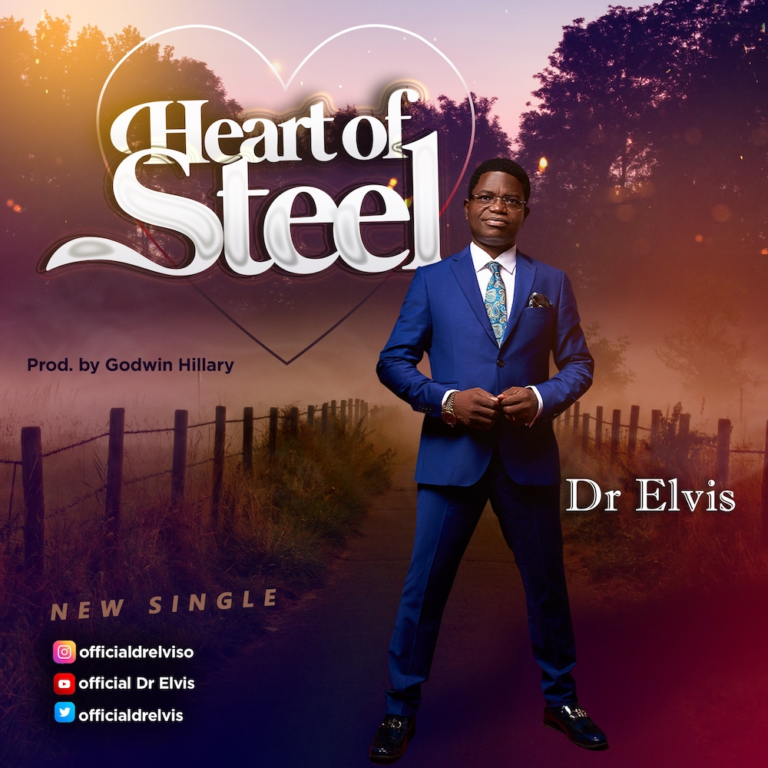 Award-winning Nigeria-born United Kingdom-based contemporary gospel artiste and songwriter, Dr Elvis release a fresh and spanking hot single titled "Heart of Steel."
Speaking about the song, Dr Elvis says "God's love is the ultimate. He loves us regardless of our state.
God's love will melt a stubborn and stony heart. There is no denying the fact that we are who we are today because of God's love, His love for us brought him to the cross.
Our redemption is the product of his love for humanity. God's love is more than gold."
Stream and Download Mp3