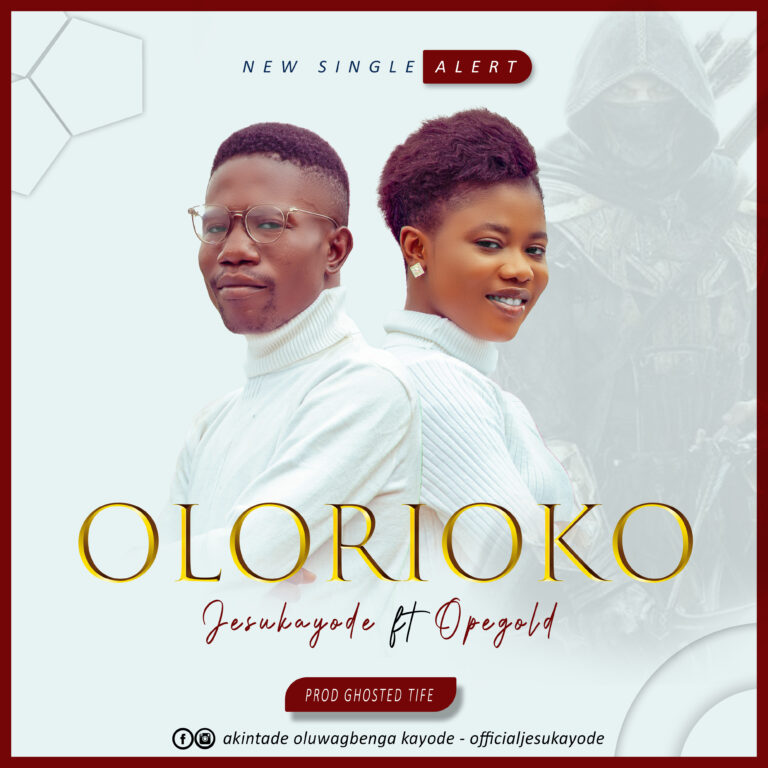 Nigerian gospel music minister and worship leader, JesuKayode releases  another new sound of healing and deliverance titled "OLORI OKO" featuring Ope Gold
About the song; This is such a strange season, but one in which I am sensitive enough to know that the time for this sound is now. Olori Oko is an Apostolic sound of healing and deliverance. The intention of God for this sound is to answer the questions in the heart of his children, and wipe away every secret tears. Ensure you Connect a Prayer request/burden even as you intensely pray with this sound…
Psalms 102 vs 13
Thou shalt arise, and have mercy upon Zion: for the time to favour her, yea, the set time, is come.
Song Produced by Ghosted Tife (Divinity Sounds)
Stream and Download Audio:
Facebook: Akintade Jesukayode Oluwagbenga
Instagram: Official_Jesukayode