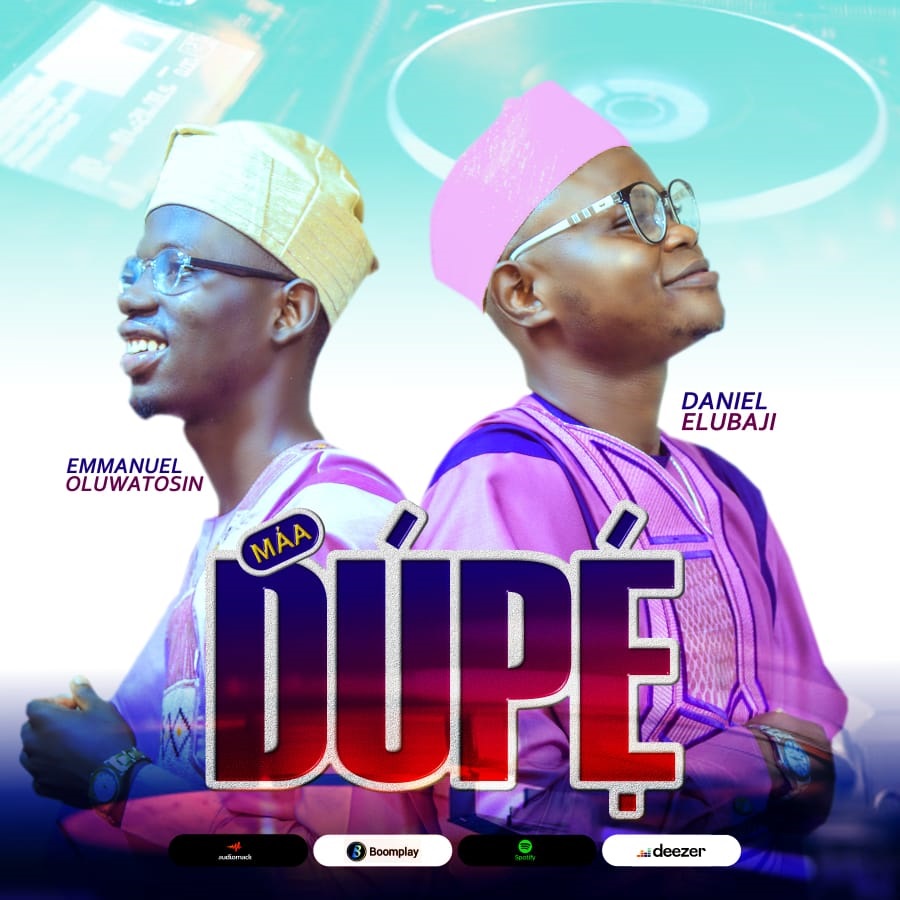 Daniel Elubaji, Nigeria Based Gospel Music Minister joined forces with Heasy to drop another hit single titled "MADUPE" 
According to him; Because we cannot see what God is saving us from, we vent our foolish reproaches; if we could see this, we would often kneel down and thank God for certain trials as the richest of His mercies. Truly, the work you do today may be difficult and tiring, but we should still thank God for it because it is His gift to us (the ability to provide for our needs) and when there is Life there is Hope.
Therefore, we have prepared a song titled "MAADUPE" with the intense to let you know that; you owe God and you are a thief "If" you will not THANK GOD for being the God over your life.
Stream and Download Mp3:
LYRICS OF MAADUPE
Vocal1:
No matter wetin dey hapen,
Ore ma dupe,
Ohun to ba se ni ti ko ba pa ni,
Aye ope lo fi sile,
Somtin wey no kill you,
Wantu make you strong
Wantu give u strength
No matter the situation
Feyin re ko ma dupe
Ohun ti o n lakoja
To fi fe gbemi ara re
Ko ma to nkankan ninu ohun to sele
S'awon to ti Ku
To ba wa l'oni dupe,
Ajep'oya lai more ni o
Eni to ko ti ko dupe ohun kekere
Ti padanu ohun pupo (dupe o)
Chorus:
Ma dupe/3x ore
Eni t'a se loore ti ko dupe bii Olosa ni
Ma dupe/3x
Eni t'a se loore ti ko dupe
Ko le r'omiran gba
Vocal2:
Dupe/8x, ma ya lai more
Ko sohun to sele sini t'Olorun wa ko mo
Person wey no buy (e go still buy)
Person wey no rich(e go still rich)
Your mates are dead (ninu aye)
And some don payin wey dey rich
In all situation, jek'aye ope yo fun e
Ko ma ba ya'bara moreje s'eleda re o
As for me and my household
Na God we go serve till the end
Mio ni foju olore gun gi o lailai
Eni t'a se loore ti ko dupe o
Ko le rohun miran gba o
L: Eni ti ko le dupe o
R: ko yato si Olosa
L: Jesu ma d'awo ore re duro mo mo'nu ro ni mo se wa dupe
R: Mo ro'nu mi jinle mo ripe ope ye o o
…………….