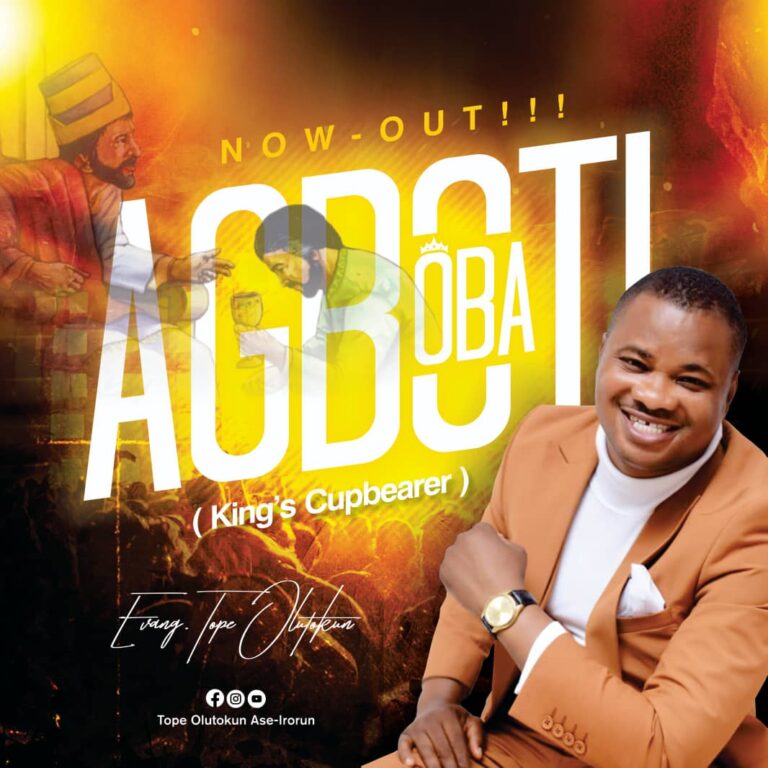 Nigeria sensational Prophet, Evangelist, Songwriter and Prolific Gospel Music minister,
Evangelist Tope Olutokun popularly known as Ase Irorun, the croooner of Kristeni Elegbin dished out another powerful song inspired from a place of deep encounter and lifting experiences from the Holy Spirit titled AGBOTI OBA means KING'S CUPBEARER in English translation.
According to him; AGBOTI OBA (KING'S CUPBEARER) -"Everyone needs helper, without destiny helper there is no Lifting. Genesis 40. Pharaoh's cupbearer and baker had
offended the king and were jailed in the same place as Joseph, who had been imprisoned because of the false claims of Potiphar's wife (Genesis 39). While in prison, the cupbearer and the baker both had dreams and Joseph interpreted their dreams which revealed that he would be restored to his position within three days—which is exactly what happened.
Joseph asked the cupbearer to remember him and appeal to Pharaoh on his behalf. Joseph understood the influence a cupbearer could have. Though the cupbearer had failed to use his influence when Joseph first requested it, God was faithful to Joseph. He did remember Joseph two years later when Pharaoh also had disturbing dreams (Genesis 41).
Joseph became second-in-command in Egypt and saved many through his actions'.
Stream and Download Mp3:
Available on All digital Stores: Click here
.