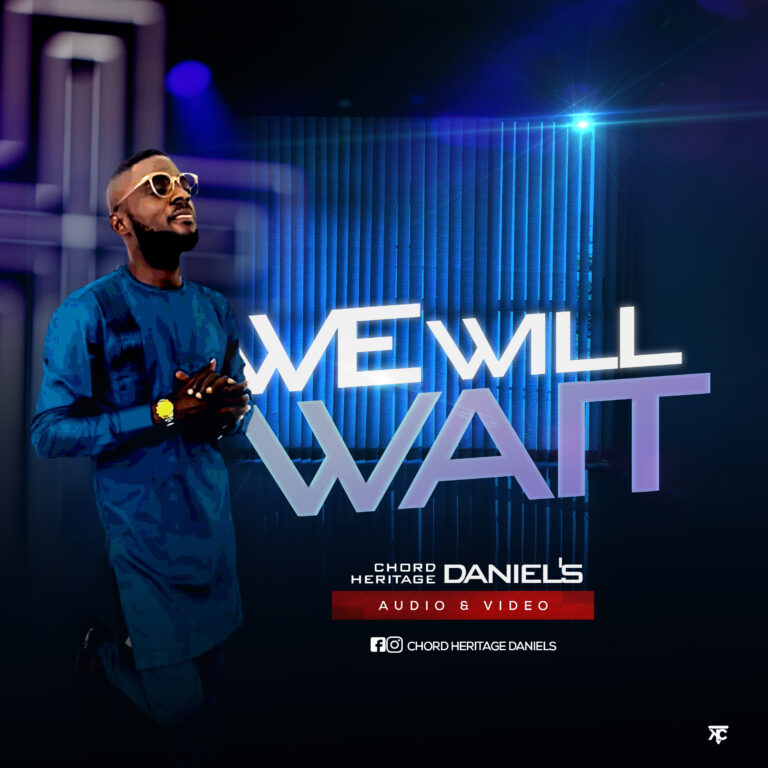 Chord Heritage Daniels is here again with another smashing and soulful one "WWW" – We Will Wait!, Produced by Zi production.
"We Will Wait" is a song that encourage people out there waiting on God for miracle, to keep their faith alive and be courageous while waiting because God's timing is the best and How we wait can also determine how long we will wait so Keep your faith alive…Because Isa.40.31 – " But they that wait upon the LORD shall renew their strength; they shall mount up with wings as eagles; they shall run, and not be weary; and they shall walk, and not faint." God bless you!
Watch Video, Stream and Download Mp3:
We Will Wait Lyrics:
Intro:
Embodiment of wisdom
We will wait on you o Lord
Jesus is all about you.
verse 1:
I will wait for the lord
my soul does wait
cus in His word
i will put my hope and put my trust..
i will put my trust in you
cus i know
you will never fail me
Have seen where you does miracle
I know you will do mine for me.
Only you can give us fame,
fame that can never fade away lord
let your will be done in our life.
cus we taste for only you.
chorus No matter how long it takes.
All: Papa we will wait on you.
Verse 2:
Only you we will wait on oo
papa we will wait on you…………
verse 2:
only you can save our land
only you can guide us through
only you,
only you can heal our land
lord only you
The remedy to our fear is you….
only you we thirst for
only you can make us thirst no more
lord please come and be the source of our strength
cus we want only You.
i will lift up my eyes to the hills
from where my help comes from
My help comes from you lord which made heaven and earth……
Chorus……
outro
#Wewillwait..
chorddaniels@gmail.com