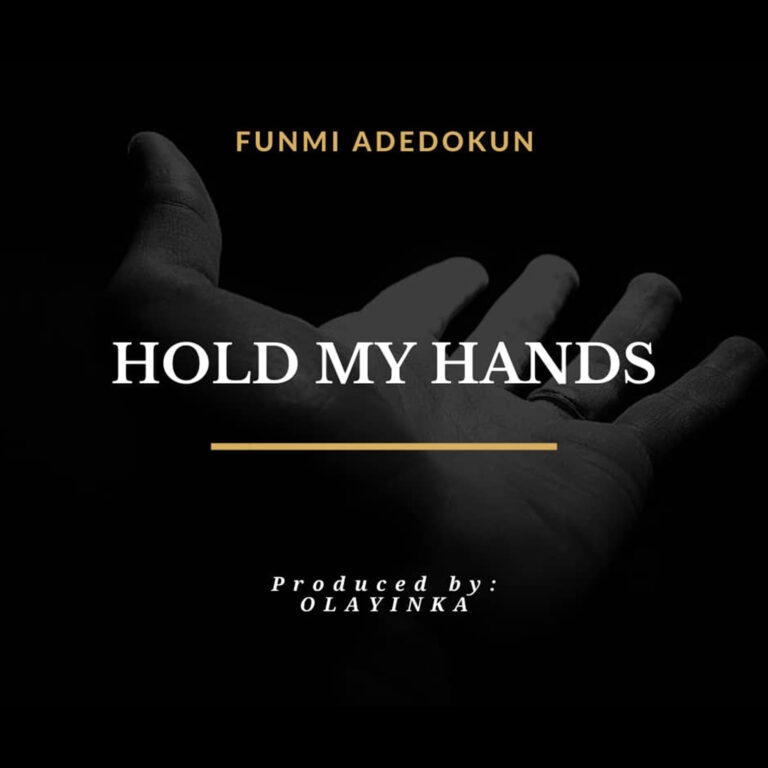 Funmi Adedokun is a worship leader, a composer and a profound lover of all that makes Jesus smile. She is a songwriter with grace for releasing sounds of worship and she set to unfold her first single titled "HOLD MY HANDS"
Hold my hands is a song that affirms all things is possible when Jesus is in charge. With him we know nothing will be impossible even as we journey through the storms and difficulties of life. The chorus of the song is originally by Apostle Selman and the inspiration to compose a full version was birthed during a praying meeting with my siblings .
Isaiah 41 v 13: For I am the LORD, your God, who takes hold of your right hand and says to you, Do not fear; I will help you.
Stream and Download Mp3:
Social handles
Instagram: @funmiadedoks
Facebook: Oluwafunmilayo Susaan Adedokun
Hold my hands Lyrics:
1st Verse:
I have tried so many times
To do things on my own,
But I keep falling and failing
With no hope in sight,
Everything seems hard and difficult
The struggle to survive seems endless
But when you came to take the wheel
The stormy raging sea ceased.
Chorus: when you hold my hands everything becomes possible
2nd Verse:
for the lord your God says fear not
You have sought me with your heart and
I will lead you with my righteous right hand
Through the valley unafraid
When men says there's a casting down
You shall say there's a lifting up.
When men says there's a casting down
You shall say there's a lifting up.
Bridge: when you're with me I have nothing to loose/ when I have you, I have nothing to loose.
Everything is possible with God.