Lagos based Gospel music minister, Samuel Olatunbosun has finally unveiled the line up for the forthcoming annual Worship Connect 2020
According to him: "Worship connect started in year 2016(through the inspiration of the holy Spirit).It started under the canopy of the Baptist students fellowship (B.S.F) and by God's grace it has come to stay.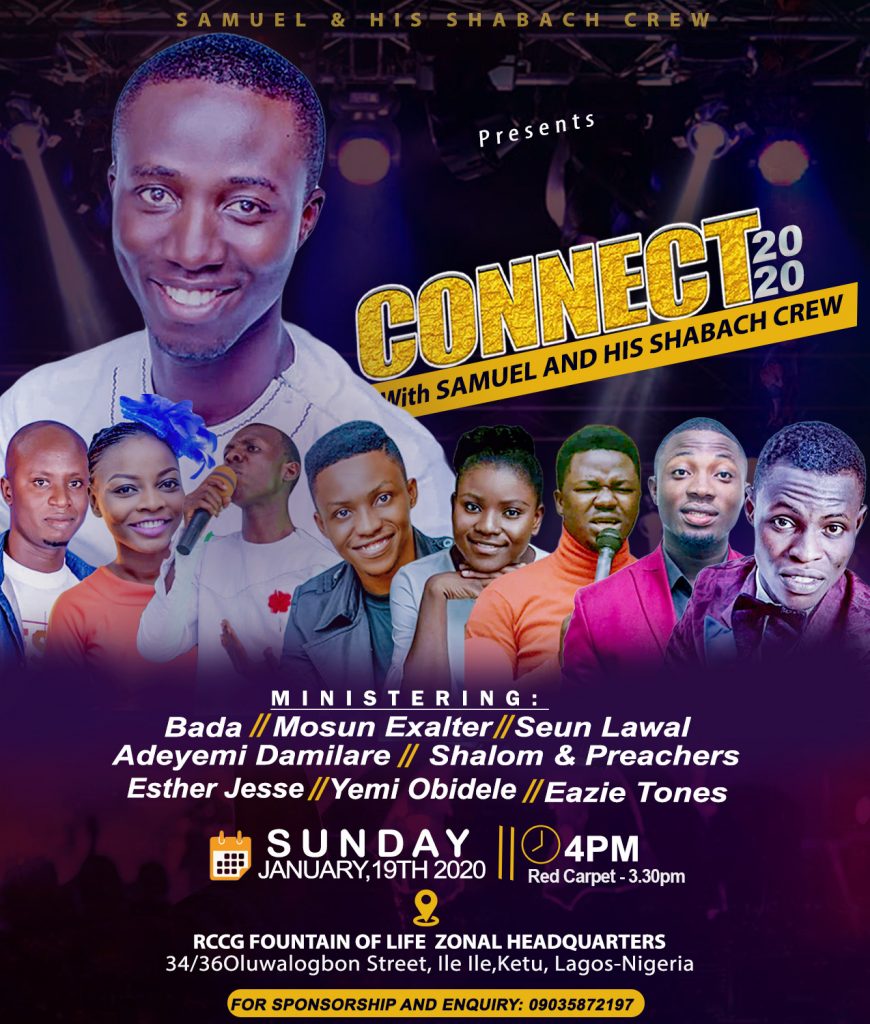 VISION:
Leading people into God's presence through Concecrated worship " connecting the heart of men to God through worship" To w orship God.
Event Details:
WORSHIP CONNECT 2020
Ministering : Bada, Mosun Exalter, Adeyemi Damilare, Seun Lawal, Shalom & Preachers, Yemi Obidele, Ester Jesse, Eazie Tones
Date: Sunday 19th January , 2020.
Time: 3pm (Red Carpet) | 4pm (Main Event)
Venue: RCCG, Fountain of Life Zonal Headquarters (34,36 Oluwalogbon street, Ile Ile, ketu, Lagos, Nigeria) .